Personalized Coaching Services
Expert in the needs of high potential children, teens and their families
Are you living in a community that doesn't provide specialized services for gifted children or their families?
Have you read everything you can find about raising gifted children and it still isn't enough to help you and your family?
Do you receive unhelpful judgments from family, friends and teachers who don't understand gifted children and their unique needs?
Do you feel like you are alone in your struggles to help your intense or sensitive gifted child?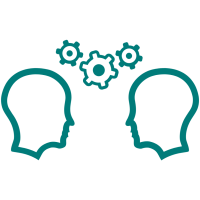 Coaching is the most personalized service you can receive from a distance to help you meet your goals and support those in your life who want to live up to their potential, live a less stressful life and understand the wholeness of what it means to be gifted.
Raising gifted, talented or creative children and teens can be a complex endeavor. There are often so many complicated situations that arise due to high sensitivities, intensities and sometimes low executive functioning that create daily life challenges for gifted children or teens and their family.
Sometimes school becomes a stressful place for gifted children and teens and they become at risk for underachievement.
At this point, school is stressful for everyone during the pandemic with so many changes happening. Hybrid learning, distance learning, home school all come with their own set of challenges.
Parents can develop "chronic care-giving stress" when their gifted child also has high needs. It often takes specialized expertise from someone who understands raising gifted children to find a path out of this cycle of stress.
Many questions arise when raising gifted children about how they are different, where to find information and resources, how to apply that information to your own situation and what to do when you are stuck and can't find options to support your family.
There is expert advice available online. And, if you need help for you, your family or your gifted children/teen, then you have found the right place.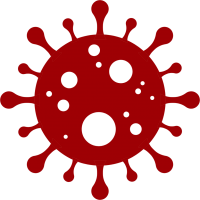 Home and school support during the pandemic
How to improve your child's performance in distance learning, hybrid learning and home school
Improving motivation with your child to get the difficult and boring stuff done during the pandemic
Supporting the emotional and social health of your child during the pandemic
How to supplement your child's education to help them feel more fulfilled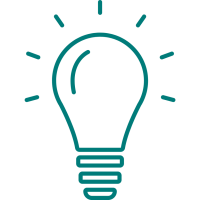 Gifted children 101: Understanding the intensities, sensitivities and the special social and emotional needs of giftedness – strategies to boost the resilience of gifted kids and help them understand their unique qualities
Supporting the highly creative, sensitive and emotionally gifted child
Supporting the intense, persistent, highly active, assertive (sometimes aggressive) gifted child
Creating family peace in the family when everyone is gifted, but have very different personalities
Helping gifted teens when they pull away, lose motivation and are moody
Supporting gifted teens and young adults who are in college and struggling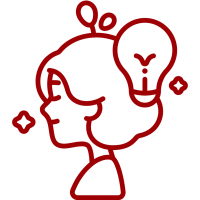 MindQuest Coaching to improve executive functioning skills – self-regulation, flexibility, transitions, concentration – in other words, be able to calm down, get stuff done and do what is asked without upset
Managing explosive behavior in gifted children or teens
Developing a family calming plan to reduce stress and conflicts
Understanding and Supporting the twice-exceptional (2e) child: The many faces of 2e children
Specialized parenting strategies to manage gifted children who are highly moody – emotionally intense, sensitive and explosive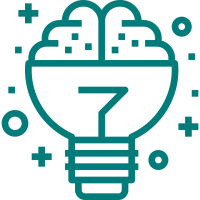 Gifted Adult
How to feel more fulfilled as a gifted adult/parent/caregiver even if you have struggled your entire life to find your place.
And, any topics and goals designed to meet your needs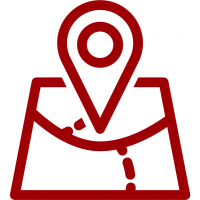 Life Coaching and Therapy for Expats, Repats and Temporary Relocations
I provide specialized services to help adults, children and families who are moving from one country to another to support your adjustment, including those in the following situations
Expats – Life Coaching for English-speaking expats living anywhere in the world
Repats – Therapy (MN only) or coaching (any location) for adults or families who have been living abroad and have returned to their home country
Therapy or coaching for children, adults and families moving to the Twin Cities in Minnesota from other countries
I provide life coaching for anyone with plans to travel and live abroad for extended periods of time, such as study abroad programs, corporate placement, military families, those in medical or relief positions, academic positions, and anyone who is living short-term or long-term in countries that are not their country of origin.
What are Common Concerns of Expats?
There may be any number of difficulties encountered based on where you are living. There may be numerous cultural differences and challenges accessing resources. And there are several common emotional and social challenges that many expats experience.
Feeling Isolated and Loss of Identity
This seems to be the biggest challenge for many expats. Moving to another country can involve one of the biggest changes people can experience including leaving family, friends, colleagues, co-workers, communities, and entire support networks.
We all have the need to feel connected and that is a big challenge when you move to a different country. You may experience language barriers, culture shock, different business cultures and work environments, differences in religion and social culture.
You may notice that you and even your kids may feel a crisis of identity, wondering where you belong, feelings of grief and loss and fears about the future. There may be feelings of being an outsider who will never be accepted. Children may withdraw or feel like they don't belong.
Relationship Issues
Depending on who is traveling together or apart, many issues can arise. For those traveling without their families or partners, there can be several disruptions to relationships and challenges trying to stay connected and involved in the family or with partners/spouses.
For families traveling together, each person in the family has different needs at different times. Often the stress can build to high levels when parents are trying to provide everything the family requires, and the children have several adjustments to make. Traveling with children often brings several moments of crisis and need for immediate services such as healthcare, education interventions, childcare and adequate housing or repairs.
Common Stressors for Expats
There are many stressors that add to the burden of trying to feel balanced, fulfilled, and happy while living in another country. There can be financial pressures, housing concerns, troubles trying to complete the business of life – driving, required paperwork with officials, paying bills, local transportation, finding adequate healthcare services, education for children.
Repatriation
There can be many challenges that arise returning to your country of origin. You may feel misplaced or lost. You may have questions about how you fit in, how to reestablish relationships. There may be times you question your identity or feel that you have been left behind.
Disclaimer: There will be a screening process to determine if coaching is the right level of service for you. Although Anne Tyler, MS, LMFT is a psychotherapist, she is only licensed to provide this service in Minnesota. She provides only coaching services by phone and video-conferencing to clients living outside of Minnesota.
Coaching involves setting individualized goals and receiving education, support and information to accomplish those goals. Coaching can help with the development of skills and customizing parenting strategies to meet the special needs of gifted children/teens and understanding the complexities of the needs of giftedness. Coaching is not a replacement for therapy and some situations are more appropriate for therapy. Coaching does not provide treatment for conditions such as anxiety, depression or ADHD. If at any time you are receiving coaching services and your situation would benefit more from therapy, you will be referred to local therapy services.