Welcome to Tyler Institute, LLC
Resources to Help your Family Thrive During the Pandemic
Does your child need extra help calming down and staying motivated to complete schoolwork?
Is your child gifted, ADHD, highly creative, twice exceptional or struggle with learning disabilities or stress?
Do you need ideas to bring more peace to your home during these unusually stressful times?
Are you an expat, repat or frequent traveler that has challenges adjusting, or have family members experiencing stress?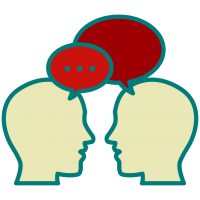 Therapy
Adult, Child, Adolescent and Family
CHANGES due to pandemic: During this school year (2020-21) children, teens and adults that are appropriate to work by videoconferencing and would like to start therapy will be considered after a free consultation with Anne Tyler, MS, LMFT.
Tyler Institute provides individual and family therapy to children and adolescents struggling with emotional, social, and psychological disorders. And, coaching is conducted with parents, adults living in other countries and those desiring life coaching for work/life balance, life transitions and adjustments, parenting high needs children and increasing resilience under stress.
Anne specializes in treating creative, driven and gifted adults, and high potential children and their families. She provides coaching to expats and those living in the US from other countries. She works from an integrative approach to therapy that includes Cognitive Behavioral Therapy (CBT), Mindfulness, Narrative Therapy, Acceptance and Commitment Therapy (ACT), Positive Psychology interventions, Play Therapy and Executive Functioning Skills training.
Coaching Services by Video-Conferencing
Anne Tyler is a licensed family therapist providing coaching services to gifted adults, parents and teens in Minnesota, nationwide, and internationally. Goals for coaching can be customized to your needs or you can participate in the highly successful MindQuest Games Coaching for parents and children to complete together in private sessions.
All services are provided by video-conferencing or phone. Discounted coaching session packages will be available during the pandemic school year of 2020-21.
The MindQuest Games coaching includes research based strategies to improve executive functioning skills for gifted & talented, highly creative, ADHD, and twice exceptional children in ways that help parents and children engage with games and play as they learn and practice new skills.
Contact Anne for more information.

MindQues

t Games

 Podcast


Coming Winter 2021

The MindQuest Games podcast will provide parenting ideas to support Pandemic Parenting and Schooling with more fun and games.

We all need a little more fun right now!

Sign up for notifications at the bottom of this page to be notified of free and discounted offerings this school year by MindQuest Games Podcast and Groups, created by Anne Tyler, MS, LMFT.

MindQuest Games brings the power of neuroscience and games to children, teens and parents to improve motivation, connection, fun and increase success for family flourishing.

MindQuest Groups

2021
Anne is known for the groups and games she developed called, MindQuest. She has recently revised the format for online participation by groups of children or teens and parents to help improve executive functioning skills and cope with stress during the pandemic at home and with school life, however they attend school.
Groups for kids (and parents) offered for kids and teens in grades 2-7.
MindQuest: Stepping Up to Challenges is an engaging and fun introduction to strategies for social, emotional and executive functioning skill improvements for gifted children in grades 2-3 and 4-5.
MindQuest: Game On! Intensive helps gifted children and parents set social, emotional and executive functioning improvement goals and supports the follow-up to accomplish those goals with the concepts of gaming to engage kids with fun.
MindQuest: Transitions is for gifted pre-teens and teens in grades 6-7 who will work together to accomplish goals to be more productive, calm and in control doing schoolwork or any non-preferred work they need to get done. The concepts of the psychology of gaming are used to increase engagement and retention of skills.
MindQuest: Parenting Webinar Series discusses parenting high potential children and teens who require a unique approach to help them develop certain social, emotional and executive functioning skills. Parents/caregivers will learn strategies to support self-regulation (self-calming), flexibility, task initiation and concentration.