Anne Tyler, MS, LMFT
Family Therapist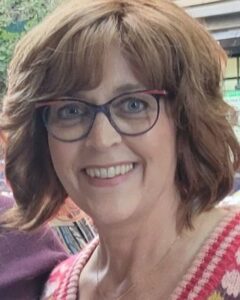 Anne Tyler, MS, LMFT is a licensed Marriage and Family Therapist. She provides guidance on the path to wholeness, health and fulfillment, no matter the level of challenges. She helps clients access strengths within themselves and in the world to increase their sense of resourcefulness and personal agency for change and self-generating growth.
Anne is an experienced professional specializing in the unique needs of gifted and talented children, teens, and adults. She helps clients understand their uniqueness, manage intensities and sensitivities and mental health conditions that can make life and family relationships stressful.
Anne is an expert in the neuroscience of stress and executive functioning skills and teaches clients how to increase awareness of their brain function and development, which often helps understand how to increase their skills and capacity to manage emotions and behavior, increase focus, and function at higher levels at school and work.
Anne also has the unique specialty supporting individuals and their families who have anomalous experiences and extrasensory abilities. As an experiencer of several anomalous events and abilities, she understands the complexities of dealing with unknown mysteries, societal attitudes of these phenomena and the significant impact these kinds of events can invoke in the lives of experiencers and their loved ones.
Entering therapy for highly personal or traumatic experiences takes a lot of courage. Her approach to therapy is first and foremost developing trusted relationships that support a safe space to address vulnerable life issues. Approaches to therapy often include combinations of Mindfulness Based Cognitive Therapy, Narrative Therapy, Play Therapy, Cognitive Behavioral Therapy and Acceptance and Commitment Therapy (ACT). 
Anne extensively uses techniques such as Clinical Pediatric Self-Hypnosis, Clinical Self-Hypnosis and Generative Hypnotherapy for adults and EFT (Emotional Freedom Technique) to facilitate self-guided change. Additionally, she uses specialized approaches designed for experiencers based on best practices to support their integration of highly unusual anomalous events to heal trauma, negotiate relationships and daily living demands to release a life of strength.
Anne provides therapy and life coaching services in the state of Minnesota. And she provides life coaching for giftedness and anomalous experiences across the United States and internationally.
Contact Anne for services.