Anne Tyler, MS, LMFT
Family Therapist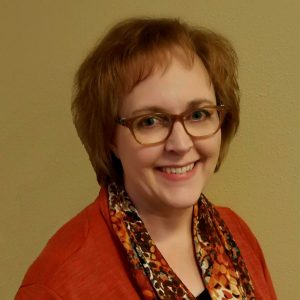 I am the owner of Tyler Institute, which is devoted to helping children, adolescents, families and adults work through mental health challenges in order to live up to their potential and manifest their talents and strengths in a more vibrant way in everyday life. My primary specialty is working with gifted children and their families.
I am a licensed Marriage and Family Therapist. I attended college and graduate school at Iowa State University. I have been a licensed therapist since 1993.
My approach to therapy is a combination of Mindfulness Based Cognitive Therapy, Narrative Therapy, Play Therapy, Cognitive Behavioral Therapy and Acceptance and Commitment Therapy (ACT). I also integrate techniques such as Clinical Pediatric Self-Hypnosis, Clinical Self-Hypnosis for adults and EFT (Emotional Freedom Technique) into my work with clients.
I am a strengths-based therapist who assists clients to overcome the barriers to living their potential. I provide education and coaching about the neuroscience of stress and executive functioning skills so clients can increase awareness of their brain function and development, which often helps understand some of the process of managing emotions and behavior for themselves and their children.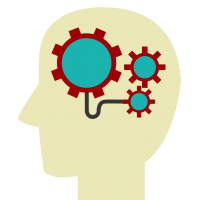 Anne Tyler, MS, LMFT is an expert and qualified experienced professional concerning the special needs of gifted and talented children, teens, adults and families. She is a psychotherapist who specializes in and provides treatment to gifted children helping them to understand their uniqueness, manage the intensities and sensitivities, as well as mental health conditions that can make daily life stressful.
Anne is an expert in executive functioning and how to improve these essential skills in gifted children and teens. These are the skills that help us "get stuff done." She runs several unique game-based groups, called MindQuest, for gifted children and teens throughout the year to help them improve executive functioning. She provides Halcyon groups to support gifted children and teens manage stress, anxiety and emotional sensitivity. She is fortunate to live in the Twin Cities (Minneapolis and St. Paul) of Minnesota where there are several gifted education programs in the school, a vibrant gifted home school community, and highly active state-wide parent and educator associations for giftedness.
She is a regular presenter at conferences and schools about educating and parenting gifted children. She is raising her own gifted twins who are now in college. Her children have attended home school, public and private school.
She provides coaching by phone or video-conferencing for parents/caregivers of gifted children and teens in Minnesota, across the United States and internationally.
There are several special topics and goals that you can design with Anne Tyler, MS, LMFT with your coaching sessions. Below are several examples of coaching topics and goals that others have created with Anne.