Therapy
Adult, Child, Adolescent and Family Therapy
For everyone's health, services are offered via videoconferencing only. Children, teens and adults that are appropriate to work by videoconferencing and would like to start therapy will be considered after a free consultation with Anne Tyler, MS, LMFT.
Tyler Institute provides individual and family therapy to children and adolescents struggling with emotional, social, and psychological disorders.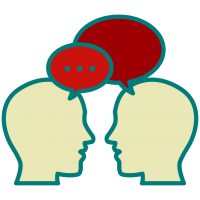 Therapy for High Potential Children, Teens and Adults
If this is your first time seeking services for yourself, your family or children, and you are hesitant about the process, you have come to the right place. My approach is active, engaging, positive and solution-oriented. There are many times when insight, encouragement & creative resources are needed to make it through stressful times. And, when you or your children are dealing with emotional, behavioral or social challenges, I bring extensive experience and unique insights to solutions designed for you. It is my goal to cultivate your strengths, teach you effective coping skills and instill confidence in your own abilities.
I am an expert in treating creative, driven and gifted adults, and high potential children and their families. I teach clients how to perform Clinical Self- Hypnosis for several issues. I provide therapy that includes Cognitive Behavioral Therapy (CBT), Mindfulness, Narrative Therapy, Acceptance and Commitment Therapy (ACT), Positive Psychology interventions, Clinical Self-Hypnosis training, Play Therapy and Executive Functioning Skills training.
I work from a team-oriented perspective. I work with the families, schools (to help with 504 and IEP evaluations and ongoing collaboration concerning issues and interventions for the child) and medical professionals.
Play Therapy
Play therapy is a unique approach to working with children. It is a specialized mode of therapy that can be used with any life challenge and situation and works well with gifted children. It is respectful to the child's experience of their life and is a child-centered approach to counseling. Children are especially receptive to this type of therapy because they are given freedom to express their concerns and work through their challenges in their own way.
Mindfulness Based Cognitive Therapy
Mindfulness Based Cognitive Therapy (MBCT) was developed by Zindel Segal, Mark Williams and John Teasdale, based on Jon Kabat-Zinn's Mindfulness-Based Stress Reduction program. This approach has been used to help individuals cope with medical issues and chronic pain, as well as, symptoms of anxiety and depression.
Narrative Therapy
My work as a therapist is frequently based on Narrative therapy techniques. Narrative therapy is a strengths-based approach to help people re-story, or re-create the stories that guide their current beliefs, perspectives and decisions. It is a transformational therapy that helps you align your intentions and hopes for yourself, your children and your family into actions in everyday life.
Cognitive Behavioral Therapy
Cognitive Behavioral approaches to therapy are empirically based effective methods to help children and adults learn new skills and change ineffective patterns of behavior and thought.
Life Coaching and Therapy for Expats, Repats and Temporary Relocations
I provide specialized services to help adults, children and families who are moving from one country to another to support your adjustment, including those in the following situations
Expats – Life Coaching for English-speaking expats living anywhere in the world
Repats – Therapy (MN only) or coaching (any location) for adults or families who have been living abroad and have returned to their home country
Therapy or coaching for children, adults and families moving to the Twin Cities in Minnesota from other countries
I provide life coaching for anyone with plans to travel and live abroad for extended periods of time, such as study abroad programs, corporate placement, military families, those in medical or relief positions, academic positions, and anyone who is living short-term or long-term in countries that are not their country of origin.
Insurance:
We accept clients who wish to pay privately for services. Tyler Institute is no longer a participating provider with any insurance plan. You may continue to pay with your Health Saving Account (HSA) dollars. And, Tyler Institute can provide billing codes for you to submit out of network claims to your insurance.