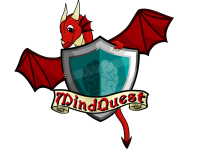 MindQuest Transitions -- Resilience During Crisis
For Middle School Students (online, Grades 6-7)
Does your middle-school aged teen need support to set social, emotional and executive functioning goals to complete their schoolwork and stay in control and calm down?
Do you need support as a parent/caregiver to work together with your teen to accomplish goals with less resistance?
Would it help to support your child to be in a group of other gifted, creative, 2e pre-teens and teens who are all working on overcoming challenges right now?
MindQuest Transitions
Anne Tyler, MS, LMFT is offering specialized groups to help gifted middle school students and their families develop an action plan to support executive functioning skills with schoolwork at home as they transition to the new world of more self-motivated expectations.
Transitions (online, grades 6-7) groups support students and their parents/caregivers as they develop an action plan to manage schoolwork challenges, improve communication skills and increase self-directedness and motivation during stressful times. Students will be offered the opportunity to create a support network, develop self-advocacy skills, learn problem-solving strategies, increase motivation and practice stress reduction and resilience in a supportive ONLINE group setting with other gifted teens and parents/caregivers. The concepts from the psychology of gaming (research-based self-improvement strategies from Super-Better) will be used to motivate and inspire change and resilience in a more exciting way.
Go for the Epic Win!
Challenge yourself
Recruit your allies
Collect and activate power-ups
Find and battle the bad guys
Adopt a secret identity
Seek out and complete quests
Additional special topics include:
How to deal with procrastination
Ideas for coping with isolation
Strategies to deal with low mood, fear, anxiety, feelings of loss
Managing the allure of too much time for Shiny Attractions (video game and online activities)
Creating a plan to improve how to do school at home, improve executive functioning skills and learn how to set goals and go through the steps to accomplish the goals
Developing a growth mindset for learning and handling non-preferred challenges
Establishing good communication with parents, teachers and other support persons without being able to talk to everyone in-person
Included in the fees:
Group sessions of 1.25 hour each for child/teen participants. And, parents/caregivers attend the last 20-30 minutes of each group session to work together on their goals, progress and challenges.
Extensive supportive materials for parents/caregivers and their pre-teen/teen.